Setting:
In a medieval times setting, there stood a kingdom that governed the entire country called Erosa. The center of this entire country is where the Scourgelands lie (Map to come). In these Scourgelands also lies the capitol, La Victoria, which is surrounded by a canyon of lava. The only way into the Capitol city is by invite, or other special reasons. Very few make it into the luxurious city and live to see it's splendor. It is the goal of many to make it here, and to live life in peace and in wealth.

Plot:
The year is 730, and the King, John Moreitto, has reigned ever since he was 19 years old, and for 40 years. Recently, he has grown weak and was suddenly assassinated on the night of his wife's birth week in the summer. Ever since then, the Scourgelands were the first to hear of the news, and that news is slowly spreading across the huge kingdom. The King's only brother who has foresaken his claim to the throne was the only male in line for the throne, seeing as how the King has only one daughter, Annaliese, who wants nothing more than to leave the Capitol. The prime drive that is pushing the crooks, cheats, lords, ladies, vigilantes, and other species in this kingdom is that there is no king. This meant, the crown is up for grabs.
Currently the Queen Alana Tese holds the crown, but that isn't stopping the Scourgeland's people from plotting to overthrow the Capitol.
Map
: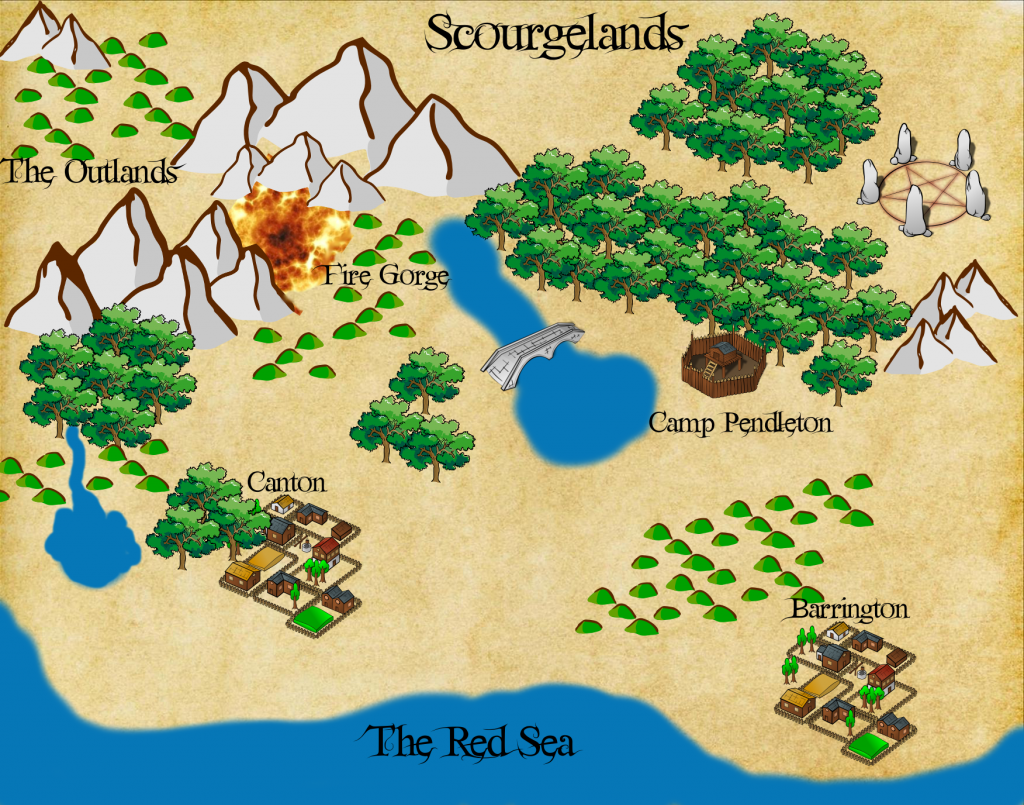 The Capitol can't be seen in this image, this is merely just the Scourgelands. La Victoria is on the other side of the Red Sea.
Country
: Erosa
Capital
: La Victoria
King
: John Moreitto
Queen
: Alana Tese
Princess
: Annaliese Moreitto
(more characters will be posted here as they make appearances)
Species:
Humans are obviously the predominant species. There are a select few of rare races that change form into wolves, sea nymphs, (no super crazy powers come along with this). These species don't like to make their ability known as humans like to enslave and manipulate or kill them.

Name:
Age:
Rank:
(Plebian/Peasant, Noble lady/lord, Tribe association, or other)
Species:
Location of Residence:
(if applicable)
Bio:
Appearance:
``````````
ok so there's a general plot! I would've added more but I didn't want to make it too complicated. Add your bio!