(Here is my character if y'all don't mind me joining.)
Name:Logan Sanders
Age: 20
Race:
Psion
Appearance: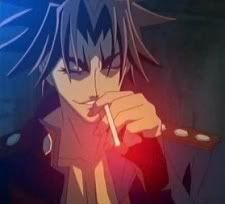 Affiliation: Currently stuck in a cell in the Organization but wants to escape.
Power: Energy Transfer - Logan can take his pscionic energy and store it in objects and can release it whenever he wants or let it dissipate back into nature.
Bio: Logan was your every day unsociable college boy. He doesn't talk much to his classmates unless he has to work with someone on a project. He was living with an old friend from high school until one day a psycho path barrages into their apartment. Scared he grabs a kitchen knife and throws it at the psycho not knowing he used his pscionic power on it. The knife explodes when it hits the psycho. Later the Organization hears about it and captures him. They put spiecal cuffs on him so that if he transfer energy they will explode on him. He hopes to find a way to get the cuffs off so he can escape before they brainwash him.
(This is character is good enough for this RP.)